How To Be Export House(Star Export House/Trading House)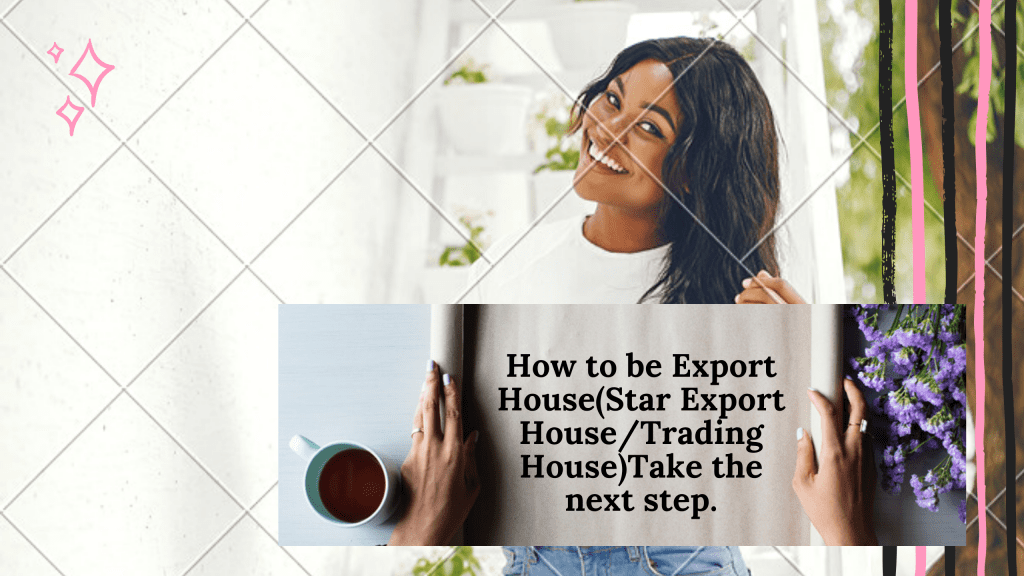 STATUS HOLDER
Status Holder Scheme is for business leaders who have excelled in international trade and have successfully contributed to country's foreign trade.
An applicant shall be categorized as status holder on achieving export performance during the current and previous three financial years (for Gems & Jewelry Sector the performance during the current and previous two financial years shall be considered for recognition as status holder) as under:
Status Category

Export Performance FOB/FOR

(as converted)

Value (in US $ million)

One Star Export House

3

Two Star Export House

25

Three Star Export House

100

Four Star Export House

500

Five Star Export House

2000
Privileges of Status Holders
A Status Holder shall be eligible for privileges as under:
Coverage

All exporters duly registered with relevant EPCs of eligible agriculture products.

The assistance, at notified rates, will be available for export of eligible agriculture products to the permissible countries, as specified from time to time.

Applicability

The Scheme would be applicable for exports effected from 01.03.2019 to 31.03.2020.

Eligibility of products

The assistance will be provided on export of all agriculture products covered in HSN Chapters 1 to 24 including marine and plantation products except those mentioned in Annexure (1).

Pattern of assistance

The TMA would be provided in cash through direct bank transfer as part reimbursement of freight paid. FOB supplies where no freight is paid by Indian exporters are not covered under this scheme.

The level of assistance would be different for different regions as notified from time to time. Currently, it is available for these regions, namely: West Africa, East Africa, EU, Gulf, North America, ASEAN, Russia & CIS, Far East, Oceania, Cgina and South America. List of export countries in each region eligible for assistance under TMA are mentioned under Annexure (2).

The Scheme covers freight and marketing assistance for export by air as well as by sea (both normal and refer cargo), made through EDI ports only and shall be admissible only if payments for the exports are received in Free Foreign Exchange through normal banking channels.

The assistance will be provided as per the rates notified in Annexure 3.

Procedure for availing assistance

The application can be made by Corporate office/ Registered office / Head office / Branch office or Manufacturing unit. Application for TMA would be filed to the RAs headed by Additional DGFT. Applicant shall have option to choose Jurisdictional RA headed by Additional DGFT on the basis of address of its Corporate office/ Registered office / Head office / Branch office or Manufacturing unit. Jurisdiction of RA headed by Addl. DGFT is specified in Appendix-7(A)B. The option of the RA needs to be exercised while making first application under this scheme. Once an option is exercised, no change would be allowed for further claims under the scheme. The units under SEZs/EOUs/FTWZ shall file applications for TMA to the RAs headed by Additional DGFT in whose geographical jurisdiction address of the applicant falls.

Documents required

EP copy of S/B or Airway Bill, Commercial Invoice, self-certified copy of EP Shipping bill(s)/ Airway Bill(s) and Certificate of Chartered Accountant (CA) / Cost and Works Accountant (ICWA)/ Company Secretary (CS) as per Annexure A to ANF-7(A)A.